Dean of the Rosenstiel School of Marine and Atmospheric Science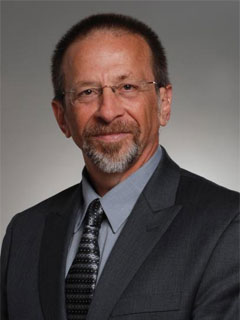 Roni Avissar, a former Duke University climatologist who has studied the way Amazon deforestation affects precipitation patterns around the world, became dean of the Rosenstiel School of Marine and Atmospheric Science in June 2009. Born and raised in France, Avissar was a professor at Duke's Pratt School of Engineering from 2001 and chair of the Department of Civil and Environmental Engineering for five years until joining UM. During his tenure as chair, he helped increase the department's external funding from less than $1 million to more than $4.2 million, led a strategic planning process, increased the number of female faculty members, and revamped the doctoral program—complishments that led to the department achieving a No. 18 ranking by U.S. News & World Report. Prior to Duke, Avissar spent 12 years at Rutgers University, including three as chair of the school's Department of Environmental Sciences.
Avissar received all his degrees from the Hebrew University of Jerusalem in Israel. In 1980 he received his B.Sc. in Soil and Water Sciences; in 1982, his M.Sc. in micrometeorology studies; and in 1987, his Ph.D. in atmospheric science.